Direct Home Services repairs all makes and models of residential air conditioners. What sets us apart from our competitors in Middlefield and surrounding areas is our dedication to keeping superior service affordable. We've streamlined our operations to minimize overhead and pass the savings onto you through fair pricing. Rest assured, we don't sacrifice quality. You can count on our solutions to deliver the exceptional value of reliability and longevity.
Expert A/C System Repairs
Direct Home Services began as a small operation. The loyalty of our satisfied customers has led to an expansion of our resources and capabilities, allowing us to respond quickly and handle the most complex repairs. However, we've retained our family-owned, personalized business style. You can be sure that when you call us at 860-352-1017, we answer our phone 24/7 and focus our energies on solving problems to the highest standards.
Count on our team for your air conditioner repair needs!
Direct Home Services evaluates your cooling system, offers free estimates, and thoroughly explains our findings and your options. We look for the most cost-effective strategies to restore peak dependability, energy efficiency, cooling capacity, and extended performance. By handling the start-to-finish process with care and professionalism, Direct Home Services makes it easy to enjoy ideal comfort anywhere across Middlefield, Durham, Middletown, Meriden, Cromwell, Wallingford, Berlin, Rocky Hill, and Wethersfield, CT.
Air Conditioning Repair Services in CENTRAL CT
At Direct Home Can Help, we understand the importance of having a properly functioning air conditioning system in central CT. Not only is it essential for staying cool during the hot summer months, but it's also crucial for maintaining a healthy indoor environment and protecting your home from costly damages caused by extreme heat. That's why we're dedicated to providing top-quality AC repair services to our valued customers in Middlefield and all of central CT.
Our team of experienced technicians is fully licensed, insured, and certified to handle all types of Air Conditioning repairs, from simple maintenance tasks to complex system replacements. We use only the latest tools and equipment to diagnose and repair your AC system, and we guarantee all of our work with a 100% satisfaction guarantee.
Some of the Air Conditioning repair services we offer include:
AC unit cleaning and maintenance
Refrigerant recharge and leaks
Compressor repairs
Condenser repairs
Evaporator repairs
Thermostat replacement
Air duct cleaning and sealing
We also offer 24/7 emergency repair services to ensure that you're never left without cool air when you need it most. Whether you're experiencing a sudden breakdown or noticing a decrease in your AC's performance, our team is always here to help.
How to Tell If Your A/C Needs Repair
Having a working air conditioning unit is vital to keeping your home comfortable during the hot summer months in CT. However, your air conditioner is an intricate machine with many moving parts. If one part isn't functioning properly, it can lead to a major breakdown.
The best way to prevent this is to perform routine A/C maintenance from time to time. This will ensure that your system is always in tip-top shape and will help you prolong the life of your air conditioning system.
Here are some things that may indicate your AC needs repair:
1. Is It Blowing Warm Air?
If you notice your A/C blowing warm air, it may be an indication that there is something wrong with the compressor. This could be due to low Freon levels or a refrigerant leak.
2. Is It Blowing Too Much or Not Enough Air?
If your A/C isn't blowing enough air, it can be a sign that there's something wrong with the compressor or ductwork. If this is the case, you'll need to have your air conditioner repaired by an experienced HVAC professional before you start to feel uncomfortable in your home.
3. Does It Emit Unpleasant Smells or Noises?
If your air conditioning makes strange or loud noises, such as grinding, squealing, grating or screeching, this is a sign that you need to have an expert come out and look at it. This is a serious issue that can lead to a costly repair or replacement if it isn't addressed right away.
4. Is It Running More Often than It Used to?
If you have an older air conditioning system, it is normal for some parts to wear out. When the wear and tear is particularly extreme, it may be time to consider a complete system replacement.
5. Is It Breaking Down Routinely?
When your air conditioner is breaking down regularly, it's time to think about replacing it with a new unit. This is because it's likely that the system is getting less efficient, and this will cost you more money in the long run.
6. Is It Still Breaking Down After All These Other Fixes?
When you start to see signs of wear and tear on your air conditioner after addressing other issues, like air leaks or duct sealing, it may be time for an AC replacement. Fortunately, it's usually not too expensive to replace an older unit that is still in good working order.
Why Choose Direct HOME Can Help For Your Air Conditioning Repair in CT?
We back all of our work with a 100% satisfaction guarantee, but our commitment to customer satisfaction doesn't stop there. At Direct Home Can Help, we believe in educating our customers and helping them make informed decisions about their AC systems. That's why we offer free, no-obligation consultations to help you understand the condition of your AC system and recommend the best course of action for repairs or replacement.
We also offers a variety of Air conditioning system replacement options, from energy-efficient units that can help reduce your energy bills, to systems that incorporate the latest smart home technology for complete control from your phone.
Don't let a broken A/C ruin your summer or damage your home. Contact the experts at Direct Home Can Help today for top-quality Air Conditioning repair services in central CT.
At Direct Home Services We Offer a Variety of Other HVAC Services:
AC Installation
AC Service
Ductless HVAC
Boilers
Heat Pumps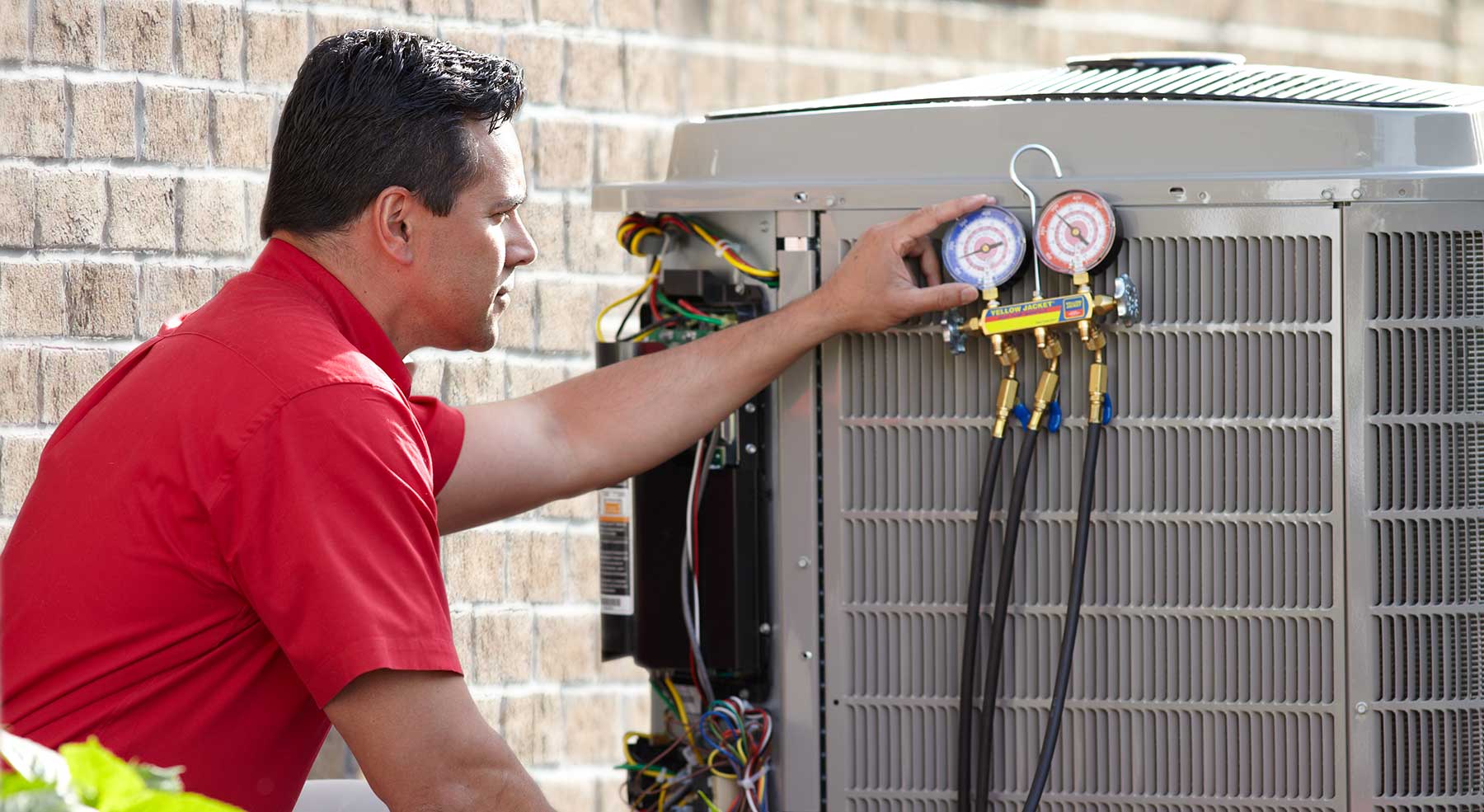 AC Repair, Central Air Conditioning Repair & Cooling System Repair

Cromwell, CT, Rocky Hill, CT, Wallingford, CT, Middlefield, CT, Berlin, CT & Durham, CT
Central Air Repair in Rocky Hill, CT | Central Air Conditioning Repair Meriden, CT
Central AC Repair

∴

Central Air Repair ∴ Middletown, CT ∴ Berlin, CT ∴ Durham, CT