Direct Home Services provides comprehensive maintenance for all makes and models of residential air conditioners. We offer homeowners in Middlefield and surrounding areas the most effective means of protecting their investment. While you have a lot of choices for services, we focus on outstanding quality, ensuring unequaled value from our efforts. Call 860-352-1017 anytime for free estimates and convenient scheduling.
Expert Air Conditioner Maintenance
We answer our phone 24/7, making ourselves available to both prevent and resolve cooling system concerns. As a Bryant Factory Authorized Dealer, our technicians are trained in the proper protocols to optimize air conditioner performance. We identify potential issues and take proactive measures to significantly reduce the chance of malfunction. You benefit from peak efficiency, cooling capacity, and reliability.
For your A/C service needs, trust in the Direct Home Services team!
Let us extend the service life of your cooling system and enhance the comfort and air quality of your home. Our maintenance procedures are extremely thorough and definitely reduce the cost of operation and ownership. As a family-owned business, Direct Home Services takes a personal approach to every job, exemplifying convenience, rewards, and satisfaction across Middlefield, Durham, Middletown, Meriden, Cromwell, Wallingford, Berlin, Rocky Hill, and Wethersfield, CT.
The Importance of Regular AC Maintenance in CT
Air conditioning is a necessity in many parts of the world, particularly during the hot summer months in central CT. While your AC unit may seem like it's running smoothly, regular maintenance is crucial to keep it running efficiently and to prevent costly repairs down the road.
There are several benefits to scheduling regular AC maintenance in CT, including:
Improved energy efficiency: An AC unit that is well-maintained will use less energy to cool your home or business. This can result in lower utility bills and a smaller carbon footprint.
Increased lifespan: An AC unit that is properly maintained can last for many years, whereas an unmaintained unit may need to be replaced sooner.
Better air quality: Regular AC maintenance can help remove pollutants from the air, such as dust and mold, which can improve the air quality in your home or business.
Fewer repairs: By catching potential issues early on during maintenance, you can prevent small problems from turning into more serious, and more expensive, repairs.
What Should You Expect During an Air Conditioning Maintenance Visit?
A professional technician will typically:
Inspect the air filter and replace it if necessary.
Check the refrigerant levels and add more if necessary.
Inspect the coils and clean them if needed.
Check the condensate drain and clear it if necessary.
Inspect the thermostat and make sure it's calibrated correctly.
Check for any leaks, and repair or replace any parts that are worn or damaged.
It's recommended that you schedule AC maintenance at least once a year, ideally before the start of the cooling season. By doing so, you can ensure that your AC unit is running at its best and that you and your family stay cool and comfortable all summer long.
As you can see, regular AC maintenance is crucial to keeping your unit running efficiently, prolonging its lifespan, and improving the air quality in your home or business. By scheduling an AC maintenance visit once a year, you can catch any potential issues early on and prevent more costly repairs down the road. Give us a call to schedule your annual Air Conditioning Maintenance today!
At Direct Home Services We Offer a Variety of Other HVAC Services:
AC Repair
AC Installation
Ductless HVAC
Boilers
Heat Pumps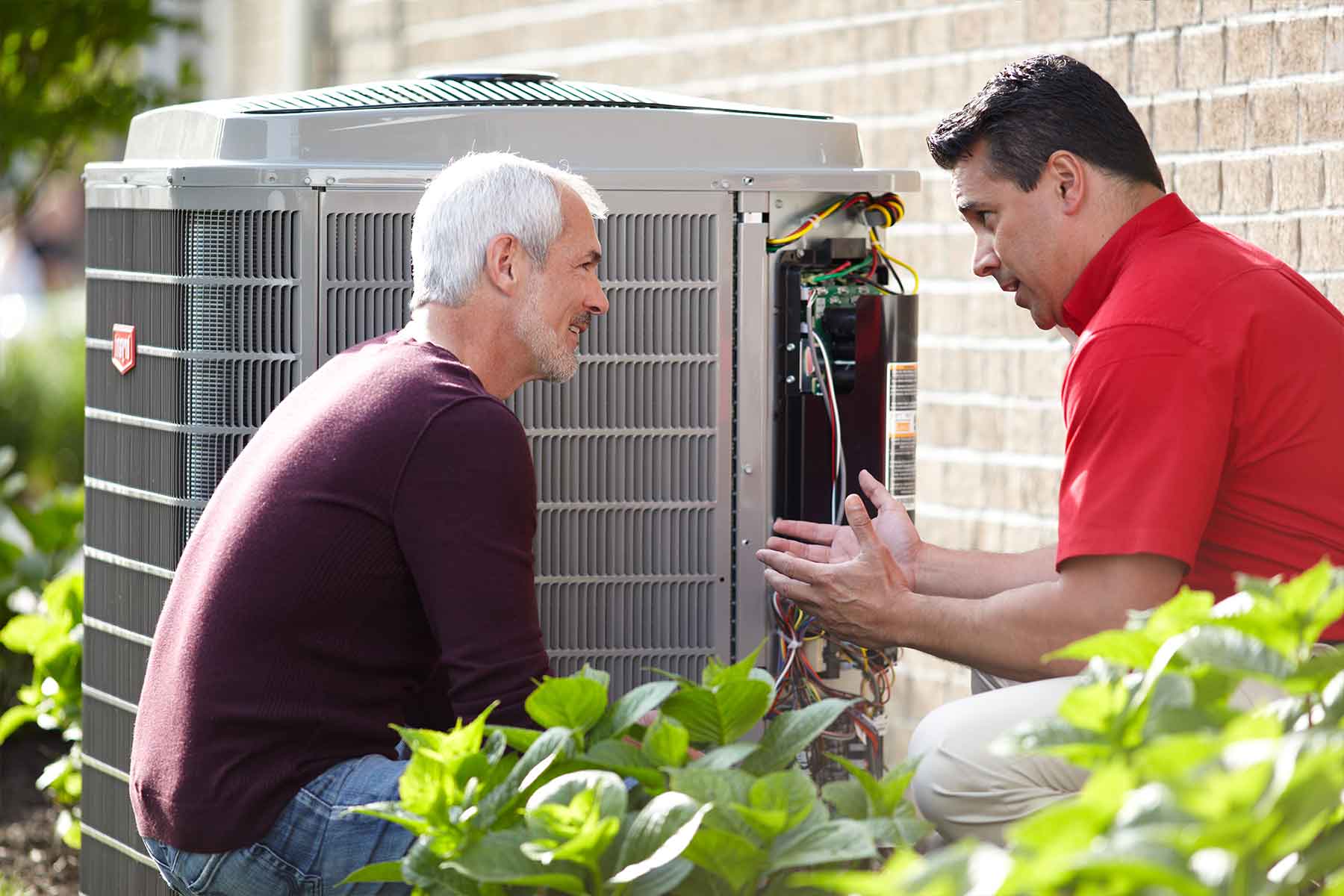 Cooling System Maintenance, Central Air Conditioning Service & AC Service

Wallingford, CT, Cromwell, CT, Middletown, CT, Durham, CT, Meriden, CT & Berlin, CT
Central AC Maintenance Rocky Hill, CT | Air Conditioning Maintenance Wethersfield, CT | Cooling System Service Cromwell, CT
Central AC Maintenance

∴

Air Conditioner Maintenance

∴

Cooling System Service ∴ Meriden, CT ∴ Middlefield, CT ∴ Wethersfield, CT