If you're looking for furnaces service in Connecticut, look no further than Direct Home Services.
We provide everything you need for your furnace installation, repair, and maintenance needs in Hartford County, Tolland County, New Haven County, and Middlesex County. 
We understand how important it is to keep your home comfortable during the coldest months of the year, so our experienced HVAC technicians can provide you with quality services quickly and efficiently.
We are certified in all furnace installation and repair areas, and our technicians have over 40 years of combined experience in the field. We use only quality parts and follow industry standards when installing or maintaining your furnace. 
Plus, our pricing is fair and competitive, so you know you're getting the best value for your money.
Our technicians are also available to provide regular maintenance services to keep your furnace running efficiently and safely. We can thoroughly inspect your system to identify any potential problems before they become more serious, which could save you money in the long run.
You can count on Direct Home Services for quality service and competitive pricing when it comes to keeping your home comfortable throughout the year. 
Call us today at 860-352-1017 to learn more about our furnace installation, repair, and maintenance services in Connecticut. We look forward to providing you with exceptional service.
Professional Residential Furnace Services in Middlefield, CT
Furnace Installation 
If you are looking for a new furnace for your home, our installation experts can help you find the perfect fit. We will assess your home's energy needs and recommend an efficient model that meets your requirements. Our team of professionals will then install the unit, ensuring it is properly connected to all necessary components.
Furnace Repair
If your furnace isn't working as it should be, our repair experts can diagnose and fix the problem. We handle anything from a malfunctioning thermostat to a broken blower motor, restoring your furnace to its optimal performance in no time.
Furnace Maintenance 
Our HVAC professionals provide regular preventative maintenance services to keep your furnace running efficiently and maintain its lifespan. This includes changing filters, cleaning components, inspecting wiring, and checking for potential issues.
Furnace Replacement
When the time comes to replace your furnace, our technicians can help you select a unit that meets your heating needs while staying within your budget. We will then remove the old unit and replace it with a new one that is properly sized and installed.
Get the Best Furnace Installation Service in Middlefield, CT
As a Bryant factory-authorized dealer, we provide the highest quality furnace installation services. Our technicians have years of experience installing furnaces in Middlefield and the surrounding areas. They can help you get the most out of your new unit while keeping your energy costs low. 
Let us know your needs. We'll come over to assess the situation and share our expertise.
Don't Settle for Less for Your Furnace Repair Needs
We understand that having a reliable furnace is essential for living comfortably during the cold winter months. That's why we offer high-quality furnace repair services in Middlefield, CT. Our certified technicians have years of experience and training in dealing with all types of furnace repairs and replacements. We use only the best parts and materials for our furnace repair services to ensure that your system runs efficiently and safely.
Enjoy 24/7 Emergency Response
Our technicians are always on-call to provide timely and effective repairs, regardless of the time of day or night. We can also provide emergency replacement services if needed.
We offer detailed estimates and up-front pricing so that you know what to expect and can make an informed decision about your furnace repair or replacement needs.
Extend Your Furnace Life With Maintenance Programs
Our technicians are equipped to handle a wide range of furnace maintenance tasks, from cleaning and replacing worn parts to adjusting the settings for optimal performance. Regular maintenance can save you money in the long run by helping extend the life of your furnace and avoiding costly repairs or replacements that could have been avoided with regular care.
Our technicians will inspect all the components of your furnace, noting any issues or areas that need attention. From there, we'll adjust any settings, lubricate moving parts and clean the filters to ensure your system is operating at peak efficiency.
We'll also check on the safety controls, gas connections, wiring, and other components of your furnace to ensure everything is working properly. 
Your Safety Is Our Priority
We're licensed and fully insured. Trust us to keep your home safe and comfortable all year long with unbeatable furnace maintenance, repair, and installation services. We use only the best equipment and quality parts for repairs, and all of our technicians are licensed and experienced in servicing furnaces.
Our Comprehensive HVAC Services in Connecticut
Electric to Gas conversions
Call 860-352-1017 for Furnace Services in Connecticut
We look forward to helping you with all of your home's heating needs!
Get your free estimate today.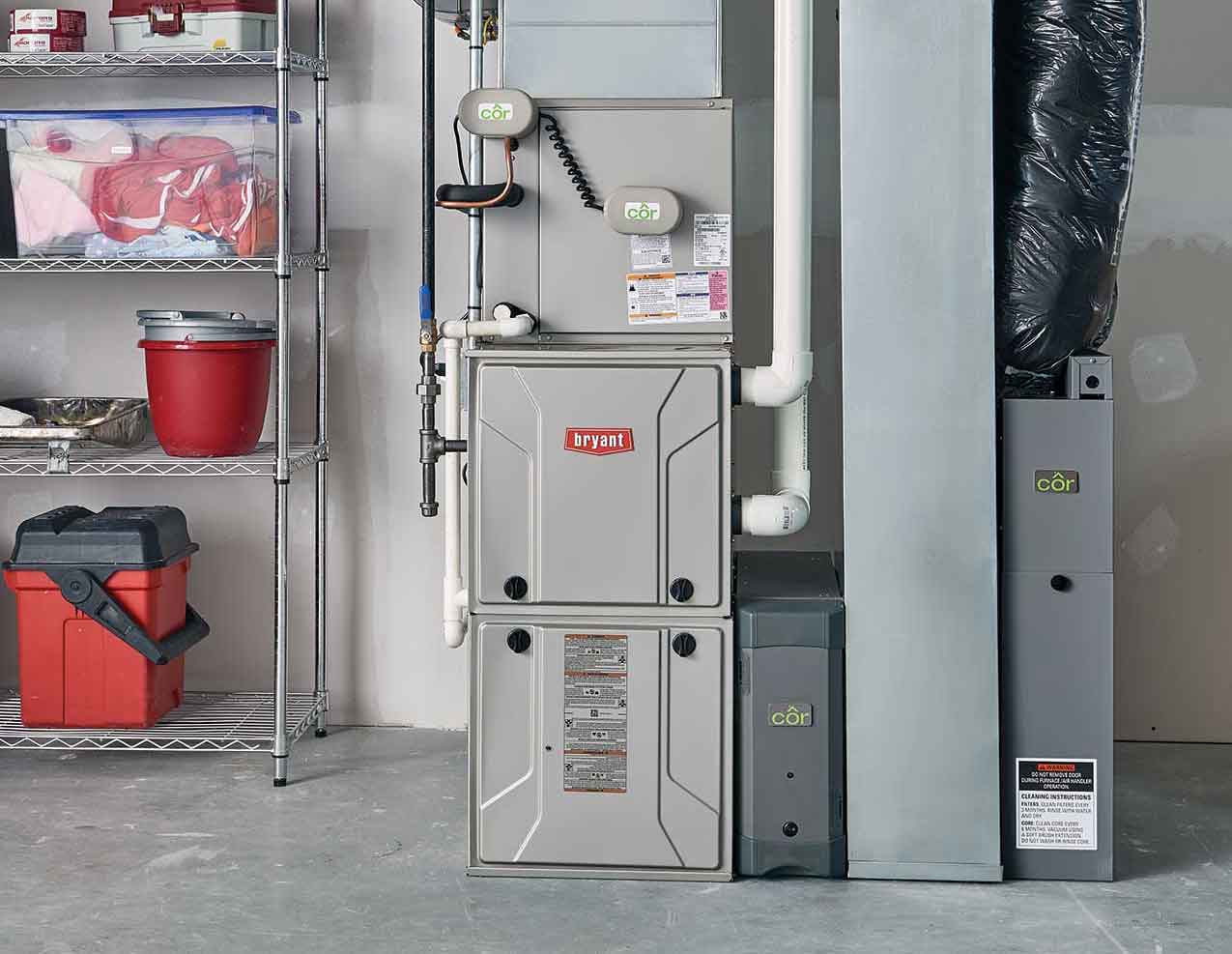 Heating Installation, Heating Replacement & Heating System Installation

Middletown, CT, Berlin, CT, Middlefield, CT, Rocky Hill, CT, Meriden, CT & Wallingford, CT
Heating Installation in Rocky Hill, CT | Heating System Replacement Middlefield, CT | Heating System Installation Durham, CT
Furnace Installation

∴

Furnace Replacement

∴

Heating System Replacement

∴

Heating System Installation

∴

Heating Replacement ∴ Cromwell, CT ∴ Meriden, CT ∴ Durham, CT